Pensacola North Rotary meets at 12:00pm CST on Fridays.
Place: Hyatt Place – Pensacola Airport
Address: 161 Airport Ln, Pensacola, FL 32504
Directions: Located in front of Pensacola International Airport. Entrance across from Cactus Cantina restaurant. From the lobby, our meeting space is located to the left of the elevators.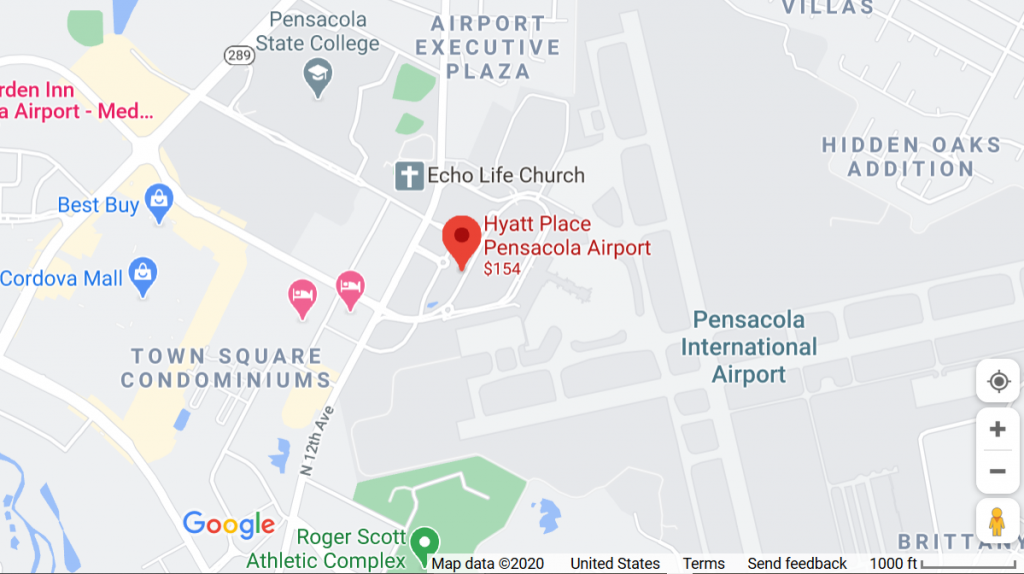 View Larger Map
Other Pensacola Area clubs are great for make-ups as well (*Please check with each club for updated meeting arrangements due to COVID-19 guidelines):
Cantonment
Wednesday, 12:00pm
St Luke Methodist Church on Nine Mile Rd
Cordova
Thursday, 7:00am.
Gulf Coast Kid's House (12th Ave)
Five Flags
Monday, 12:00pm
New World Landing
Gulf Breeze
Tuesday, 7:15am
Gulf Breeze Baptist Church
Navarre
Thursday, 12:00pm
Cocodries Restaurant
Pace
Thursday, 6:45am
Stonebrook Village Gulf Club
Pensacola
Tuesday, 12:00 pm
Skopelos at New World Landing
Perdido Key
Wednesday, 7:30am
Triggers Restaurant – Pensacola
Suburban West
Thursday, 12:15pm
Pensacola Yacht Club
Online Make-ups
In addition to make-ups at other clubs, Pensacola North Rotary allows make-ups online at http://www.rotaryeclubone.org/ . It is easy, and you can pick the program you wish to read. At the end, you will be asked a few simple questions. Bring the printable form in, and you are on your way to perfect attendance!